When you don't get enough sleep, a lot of really bad stuff begin happening in your body, that can affect your body composition and make it harder for you to reach your fat loss or muscle gain goals.
1. FAT GAIN
When you're sleep deprived, two major hormones that regulate appetite and hunger get all kinds of messed up :
GHRELIN & LEPTIN
Ghrelin – Also referred to as the hunger hormone controls and stimulates hunger. When you don't get enough sleep or are sleep deprived this hormone increases, increasing the feelings of hunger.
Leptin – Leptin is the opposite of Ghrelin. It's a hormone that suppresses appetite and it's production is highest at night.
When you don't get enough sleep, Leptin isn't able to do it's job properly thus the next day, with both ghrelin and leptin elevated your hunger is sky high. Add to that the fact you are tired from the lack of sleep and you begin craving calorie dense – 'junk' foods – that are high in sugar, salt and fat to give you a much required boost of energy. The unfortunate part is that these foods only keep you energized for a short period of time. Also your body impaired ability to deal with glucose metabolism as a result of sleep deprivation, meaning more of the carbs you eat going to your waistline, than your muscles.
2. WILLPOWER DECLINES
With a lack of sleep, comes reduced willpower.
3. LACK OF FOCUS & PRODUCTIVITY
4. MUSCLE LOSS
I wanted to save the worst for last. With a lack of sleep comes increased cortisol –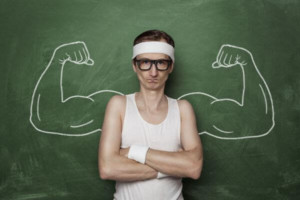 the 'stress' hormone. While cortisol isn't the enemy it's commonly made out to be, it can be if left elevated over a long time.
The elevation of cortisol due to a lack of sleep can cause muscle loss as it depresses the release of IGF-1 and testosterone (both important hormones for muscle gain and retention). There's also the added factor that if you are still training hard during sleep deprivation you won't be recovering as well which will lead to less muscle gained.
WHAT WE CAN DO?
1. LIGHT REDUCTION : Blue light / artificial light during night time from things like our iPads, Macs, Phones etc signal our brain that it is still daytime which prevents our brain from producing melatonin (a hormone that regulates our sleep/wake cycles).
2. SUPPLEMENT WITH MAGNESIUM and/or MELATONIN
Magnesium is a mineral that helps calm the nerves and muscles and thus can help with sleep.
Magnesium is also the second most deficient micro nutrient in the world (after Vitamin D) in humans. Try to supplement with 300- 400g pre-bed and observe  improvements in sleep quality.
Melatonin is hormon commonly promoted as a sleep aid.  In many countries it is available over the counter, so quite widely used.  In Australia it requires a prescription so I won't go into more about it.
3. READ
Reading a novel before bed could really help with putting you to sleep faster. Read something easy , a scientific research will keep your brain active which works against ability to sleep. Also recommended is the use of a bedside lamp so you don't need to get out of bed to turn off the lights when you do begin to get tired.
4. CONTROL STIMULANT INTAKE
The most legally used stimulant is caffeine. Cutting caffeine intake about 6 hours before going to sleep seems to be the sweet spot for most People. Others recommend no caffeine after 12pm.  – I would not survive tho.
Drink your last cup of coffee or take your pre-workout an hour before you go train.
5. GET UP
If you wake up in the middle of the night, and you can't get back to sleep, try simply just get up and don't force yourself to try to go back to sleep. It's been found that this works extremely well as by the next night you'll so tired that you end up sleeping through until your normal wake time the next day.
6. MEDITATE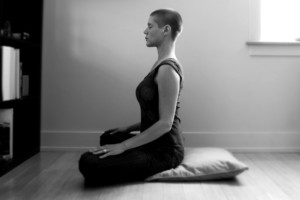 Spending 5-10 mins a day just sitting and focusing on breathing can teach you how to 'chill out'. If you have not tried mediation yet or you struggled to get into right head space try to use a guided meditation: Recommended Apps : HeadSpace, Calm, 1 Giant Mind ……
Good night …..